About Boxtree
Boxtree is a Custom Home Builder established in 1998 completing all size projects throughout Northern New Jersey. We are both a New Jersey licensed home builder and a New Jersey licensed renovation contractor.
Why Hire Boxtree?
Our jobsite supervisors and craftsmen are all highly skilled and meticulous in everything that they do. We oversee and take responsibility for all aspects of a project.
We are dependable and we deliver what we promise, providing everything according to the terms of our contract and complete the job as scheduled.
We have over 25 years of experience and have built dozens of custom homes as well as many detailed renovation projects for many satisfied clients.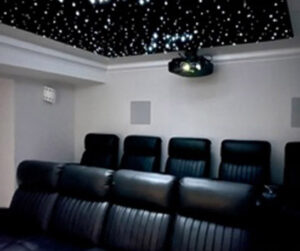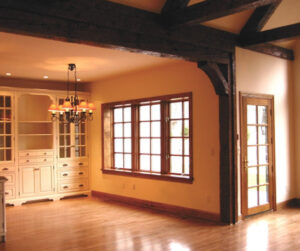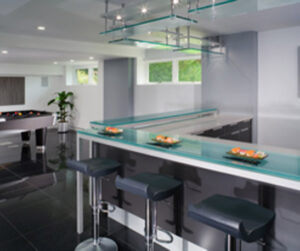 We are focused on design and all our projects showcase a strong sense of style while maintaining the integrity of any existing design elements. Each of our projects are characterized by attention to detail throughout.
We work along with our clients throughout the entire process. We typically assist in determining the scope of the project during design and carry the project through completion. We work along with the client and designers from the very beginning of a project to keep the project within budget.
We speak truthfully about pricing before a job begins so that there are no surprises.
We take pride in our work, and we are passionate about what we do. Our passion and outstanding workmanship are reflected in every project.
We are so proud to live in a home that was constructed by true craftsmen versus the run-of-the-mill alternatives so typical in suburban New Jersey.
We were so happy with Boxtree's work that we also upgraded our main staircase, refinished the molding throughout our entire house, renovated the garage, and refinished the exterior.

Boxtree stands behind their work, and I'm sure that we'll continue to use them for years to come.
Boxtree is a rare entity which understand the true intricacies of building or restoring a home from many levels including engineering, fine taste and the ability to do things the right way and never cutting corners.
I have used Boxtree on many construction projects both at my home and my office. Boxtree's staff is qualified, reliable and has always done a terrific job for me. I would highly recommend them to anyone who would want their construction project done right and on tim
Boxtree is different than any of the other contractors that I have dealt with. They are extraordinarily diligent and they follow up unlike any one in the industry. Clients routinely tell me that Boxtree follows up and follows through and more importantly, that they communicate during the entire construction process.
They take great pride in their work and are committed to providing quality results. The workers are also very professional, reliable and excellent craftsmen. We had the opportunity to observe them work and it is amazing.
My husband and I are extremely pleased with the punctuality and respectfulness of Boxtree's workers. They were always pleasant, professional and we were completely comfortable leaving them in charge of our home when we were not there.
The quality of your work was outstanding, Many of the ideas you had in making small changes made a big difference in the finished project.
The final result obtained was terrific and we still receive many compliments on the extensive renovations from several years ago.
I'm glad we didn't build one of those cookie cutter houses we see so common, our house is timeless, it has that old warm estate feeling while maintaining warmth and an inviting quality.
Finding a contractor capable of executing unique custom design is a challenge, yet with Boxtree we have been fortunate to find personnel that are highly responsive to our design needs while facilitating a collaborative relationship that allows our office to deliver a quality product to the client.
The house building process is never easy. Lucky for me it was; having Boxtree build my home was a completely enjoyable experience. Their knowledge, expertise and insight showed me cost efficient plausible avenues every step of the way. It's like having a builder, decorator and architect all in one!